Saleem Adeniyi was born in Ikire, Osun State. He was raised by God-fearing parents and showed early signs of intelligence and promise. Saleem received his elementary education at Henry Kate Nursery and Primary School in Ojodu, Lagos, where he excelled in all subjects and was eventually appointed Head Boy in his final year. After completing primary school in 2003, Saleem went on to attend Ojodu Abiodun Community High School in Ogun State, where he graduated in 2009 with the best WAEC result in his class. Throughout high school, Saleem participated in various internal and external competitions, winning numerous awards for himself and his school. He also held various leadership positions, including Labour Prefect Boy in Junior Secondary School and Senior Prefect Boy in Senior Secondary School.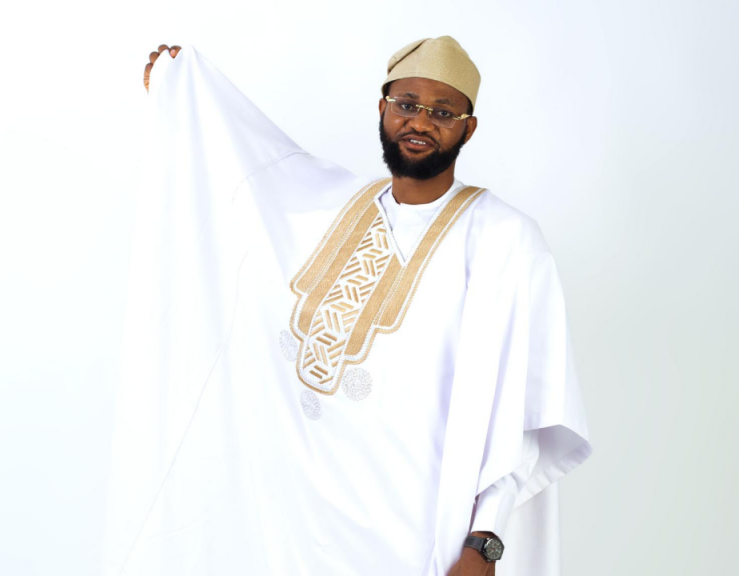 He holds a Master of Business Administration (MBA) from Lagos Business School in Lagos, Nigeria. As part of this program, Saleem conducted market expansion research for RxAll, a health-tech company. The research covered all 54 African countries and resulted in recommendations for RxAll to begin operations in Uganda and Kenya in early 2022.
Saleem also holds a Master of Science in Energy Studies (Oil and Gas Economics) from the University of Ibadan in Ibadan, Nigeria. During this program, Saleem championed and encouraged the use of renewable energy products in Arola, a rural community in Ido Local Government, leading to wider acceptability of these products and resulting in economic gains for the area.
Previously, Saleem received a Bachelor of Technology in Chemical Engineering from Ladoke Akintola University of Technology in Ogbomoso, Nigeria in 2016. During his time at this university, Saleem received the Outstanding Student Leader Award in 2016 and the Distinguished National Student Leader Award from the Speaker of the National Assembly in 2014. They also served as President of the Students House of Representatives and led efforts to end a 14-month industrial strike by academic staff. In addition, Saleem promoted the transition from manual record keeping to digital systems across 34 departments
Adeniyi Saleem is a highly experienced business development strategist with a successful track record in the oil and gas industry. He has worked with LONADEK GLOBAL SERVICES, a foremost ICT and training provider in Nigeria, where he initiated and prepared a proposal submitted to the Petroleum Development Trust Fund (PTDF) on Skills Gap Audit. This proposal generated revenue for the company and addressed the Skills Gap challenge in the Ministry of Petroleum. Adeniyi also actively generated leads resulting in successful transaction from Energy Industries Council (EIC), Nigerian Petroleum Exchange (NipeX), and Sales Force. In addition, he developed a growth strategy for AVEVA and Oracle products sales, causing a 20% increase in sales within the first 3 months of implementation. Adeniyi also initiated partnership discussions with state governments on International Computer Driving License (ICDL) training, resulting in three states embracing the initiative.
Adeniyi has also worked with RxAll International, a health-tech company that enhances livelihoods by making drugs safe and accessible. In this role, he served as a strategy developer for new market expansion, analyzing country-level pharmaceutical markets in 54 African countries and developing market entry strategies. He assessed lucrative markets, undertook extensive in-country market analysis to identify gaps and opportunities, proposed defensive measures, go-to-market, operation, and risk mitigation strategies, and financial models. This resulted in an exclusive business plan detailing the priority markets with clear timelines and investment needed. The adoption and implementation of the strategic document resulted in immediate market expansion/penetration into Uganda and Kenya in early 2022.
Adeniyi is also the co-founder and business executive of PRIME MARS INVESTMENT LIMITED, an award-winning retail start-up in Ibadan, Nigeria. In this role, he birthed the idea of a retail-tech company, researching and acquiring know-how from top retail outlets in Lagos and South Africa while traditionally making sales in Ibadan. He mandated and sponsored the enrollment of key staff members (30+) in Microsoft Office and communication skills training. Adeniyi was also the first to implement a "shop from home" template in Ido local govt during the COVID-19 lockdown, ensuring customer safety and ease of shopping. He grew the company's monthly revenue through strategic organization and a performance management system, and increased the number of outlets to 3 with plans for further expansion.
In addition to his professional experience, Adeniyi speaks English, Arabic, and Yoruba, and has volunteered as a resource officer at YouthConnekt Africa in Kigali, Rwanda (2017). He also founded the Adeniyi Saleem Foundation, dedicated to youth development, in 2020. He is currently based in Lagos, Nigeria as of August 2022.